Nanoha and Fate's summer memories… From the movie 'Magical Girl Lyrical Nanoha The MOVIE 1st' comes a set of two Nendoroid Petite figures – one of Nanoha Takamachi and the other of Fate Testarossa. Nanoha is posed pulling on Fate's hand trying to get her to swim, while they stand on a base filled with sand and beach toys – including a beach ball and a floating tube which can be worn by the girls! Everything you need to keep their summer memories by your side forever!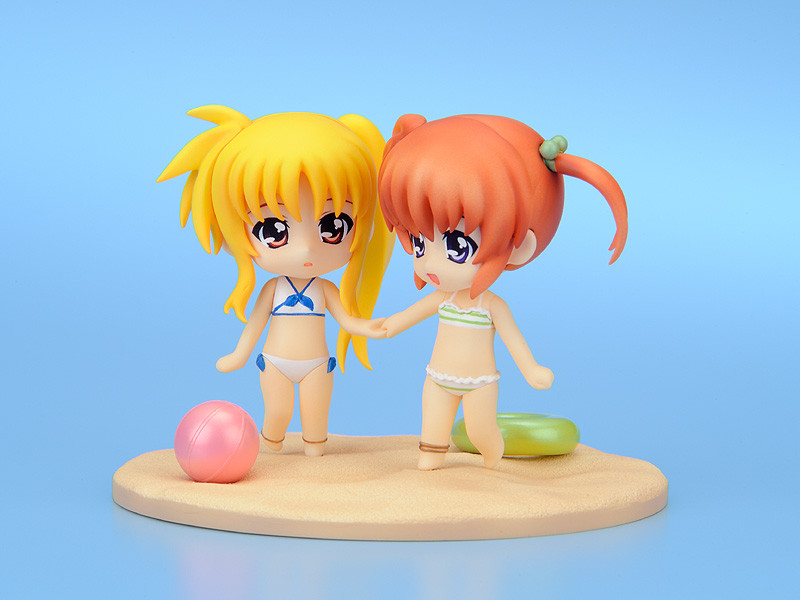 © NANOHA The MOVIE 1st PROJECT
All images © by GOOD SMILE COMPANY, INC.
Related entries: