A petite and cute race queen set! The Nendoroid Petite: Vocaloid RQ Set that has been seen on the official stgt support site and blog, as well as many events, is now being released as official goods from Miku Hatsune and Studie GLAD Racing. The three most popular Vocaloid ladies: Miku Hatsune, Rin Kagamine and Luka Megurine are all posed in the cutest ways whilst wearing racing queen outfits that are actually currently in use by racing queens. An umbrella is also included But that's not all! A pull-back car based on the Miku GT Car that was actually used in races is also included! You can display them all together to recreate a scene from the racing tracks. The pull-back car comes in two colors – black or white. Pick whichever you'd prefer!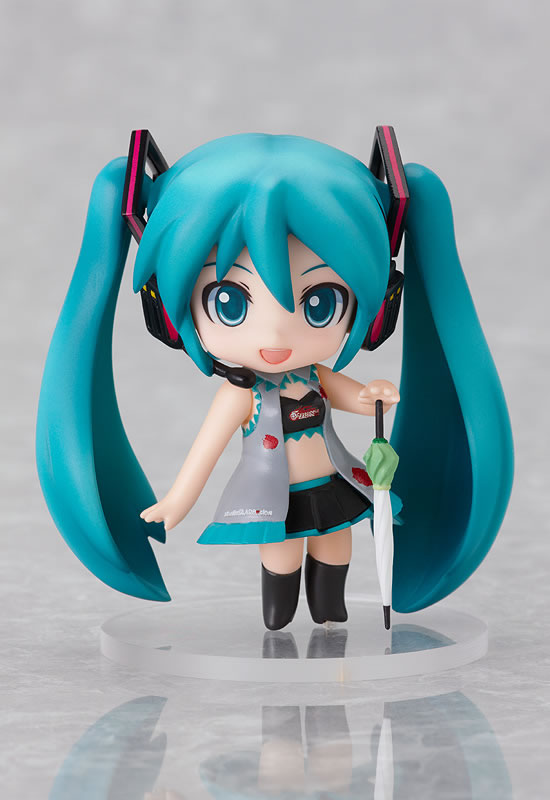 © CryptonFutureMedia / © Studie GLAD Racing   ※VOCALOIDはヤマハ株式会社の登録商標です。
All images © by GOOD SMILE COMPANY, INC.
Related entries: