Nendo.Guide informs you about Nendoroids – awesome small-sized figures featuring famous characters from anime, games and even movies – Nendoroid Dolls, accessories, playsets and more! They are produced by a Japanese company selling them around the world.
What is a Nendoroid?
The word Nendoroid (from Japanese "ねんどろいど") is based on the Japanese word ねんど which means clay. In the beginning, the Nendoroids have been produced from clay but the most figures nowaday are from ABS and PVC. Their body parts can be switched and set to different positions for making them look like in your favorite anime or movie scene! Use a diorama to also set a screen around your figures to make it look even more alive.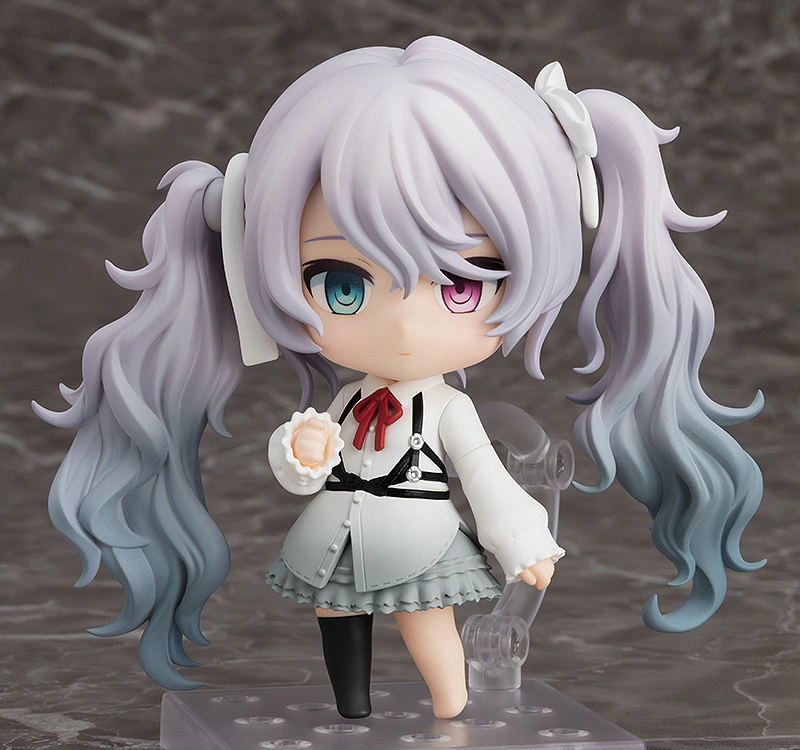 Nendoroids are on the market since 2006 and in the last years, the number of figures in growing nearly every day!
How many Nendoroids are there?
Currently, there are more than 2.000 Nendoroid figures out there! But there are not only Nendoroids; you can enhance your collection with Playsets, Dioramas and more! Also find the slightly bigger and dressable Nendoroid Dolls, the sitting Nendoroid Swacchao and the over-sized Nendoroid Jumbo figures!
Where can I buy Nendoroids?
Nendoroids are available in many stores around the world. Outside Japan you mostly find them in online stores like Solaris Japan, which are usually shipping around the world. Please be aware that Nendoroids do have their price and thus – outside big stores like that one – there are many bootleg figures available on the Internet. Before buying a figure, check the price in the NendoGuide app for Android and iOS and make sure you follow our guide!

Why are Nendoroids that expensive?
Nendoroids are produced in Japan. The manufacturer – Good Smile Company, Inc. – does have limited capacities to produce figures and accessories. Thus the figures are usually only produced once. See also "Why are there so many Nendoroids sold out?".
Is there an overview with all Nendoroid figures?
It's your lucky day 🙂 Check out our full Nendoroid list!
How can I manage all my Nendoroids?
We have our free Android and iOS app called "NendoGuide" which contains all Nendoroids and many accessories. Use the app with an account or anonymous, scroll through all figures and tag the ones you like, you have, you pre-ordered etc. Get an overview about what's there to get and find out about new Nendoroids as soon as they are released at the manufacturer's website. An optional push notification reminds you to check new entries.
Why are there so many Nendoroids sold out?
Good question! But we have an answer for you. As explained above, Nendoroids are only produced for a limited time, because the demand for new models is high and the capacities for production are finite. When a new figure is announced, you have time to pre-order that figure to make sure you receive it once it was released. After the pre-order phase, only the official partner stores get their orders and that's it – normally – because if there is a very high demand for a sold out model, they are (sometimes) produced again as 2nd edition. If you want to demand a figure at the manufacturer's website, please follow this link to the Product/Release Request Form.