NendoGuide is a free app for Android and iOS, providing information about over 2800 Nendoroids, Nendoroid Dolls, Playsets and more. Use the community functions to see the most popular ones and don't oversee a single pre-order deadline.
NendoGuide features in a nutshell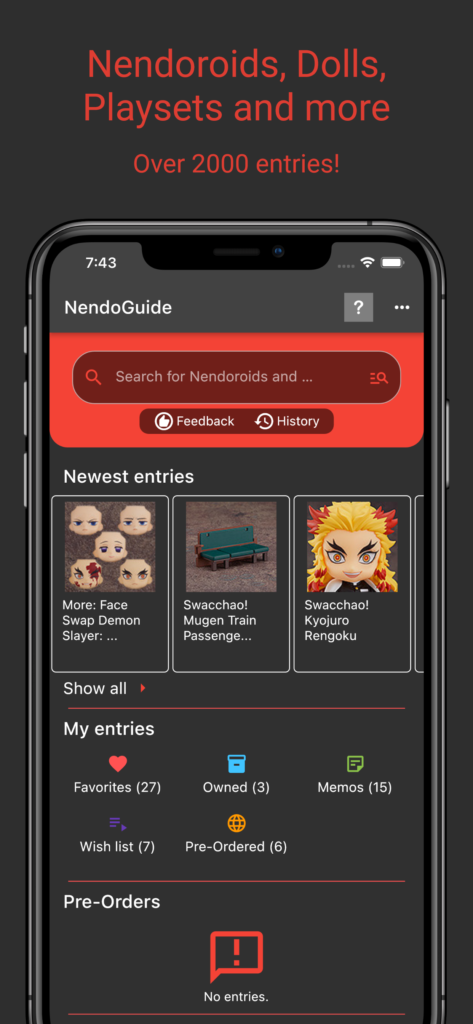 Find all Nendoroids, Dolls and Playsets
Use the Nendoroid overview to find all Nendoroids, Nendoroid Dolls, Accessories and Playsets; and use the search function to find Nendos of specific series, release dates or sculptors.
Check the images, descriptions and all the other information
Every Nendoroid page contains lots of information about it. Use the heart and box symbol to mark the Nendoroid liked or owned to build your personal inventory. Tap on one of the text information to instantly search for it in all Nendoroid entries.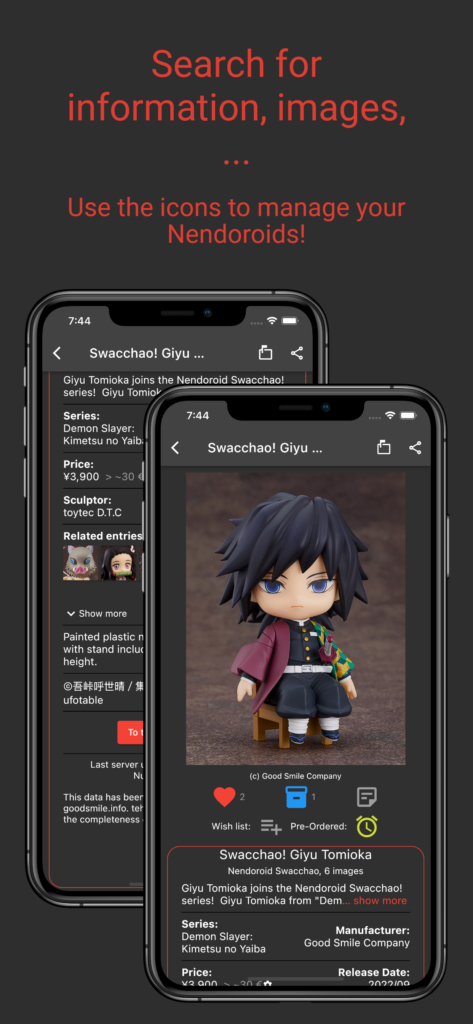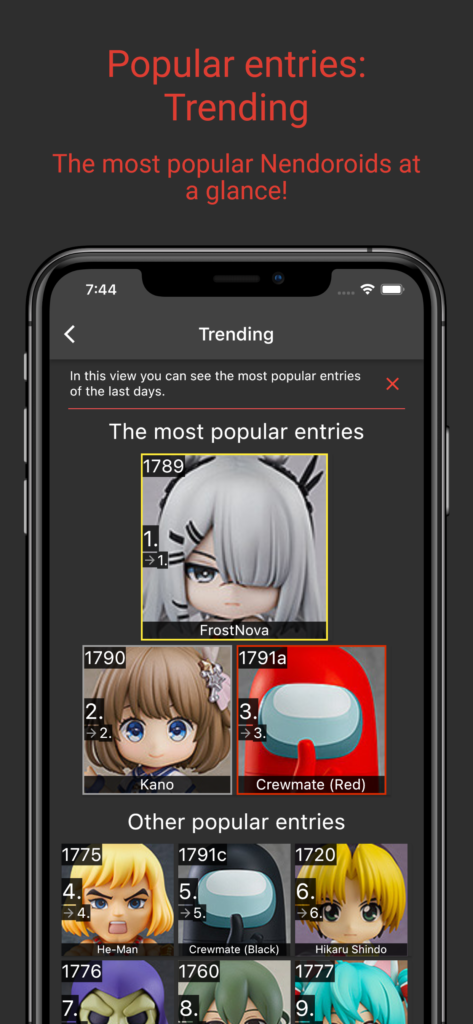 Trending Nendoroids
See the currently trending Nendoroids – those with more views and interactions than the rest of them. This shows which entries are most popular right now.
Find accessories and more
In the newer versions of NendoGuide, a light and a dark theme are available.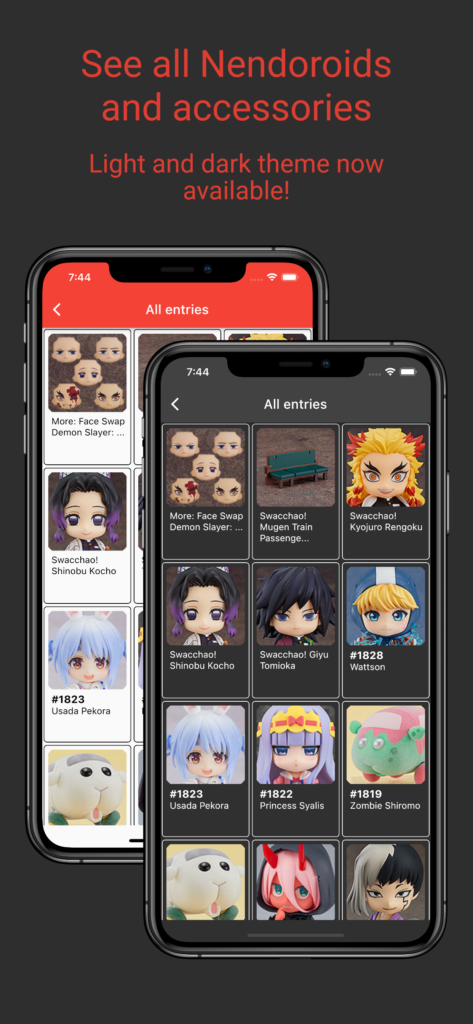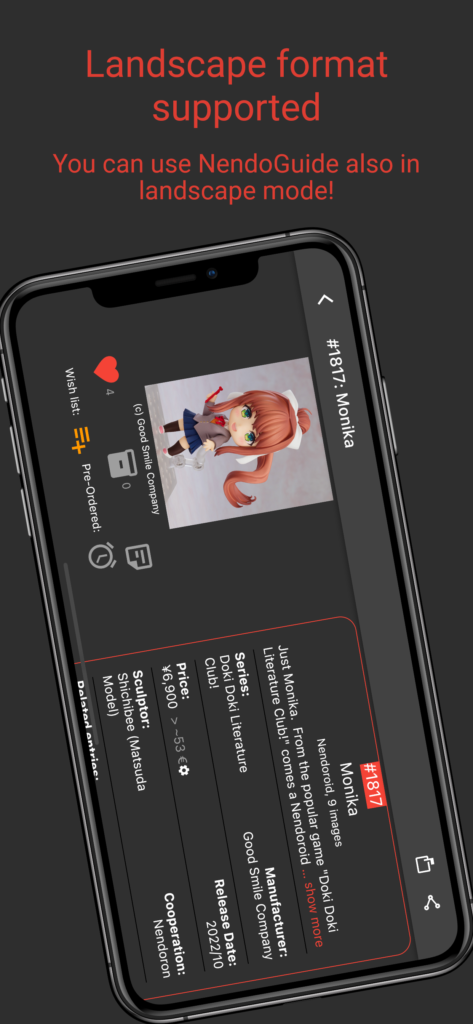 Landscape mode
NendoGuide now supports a landscape mode on all mobile devices (smartphones and tablets).
Available in 3 languages
NendoGuide is available in 3 languages: English, Japanese and German.
The English and German versions contain English entries while the Japanese version contains Japanese entries.