Presenting a Nendoroid Doll of Wu Xie wearing a folk outfit from Motuo! From the popular Chinese exploration novel "TIME RAIDERS" comes a Nendoroid Doll of the kind and patient Wu Xie in a folk outfit from Motuo! The Nendoroid Doll series of palm-sized action figures feature the same heads as standard Nendoroids, but alternate doll-like bodies that are highly articulated and can easily be dressed-up into different outfits! Be sure to display him with Nendoroid Doll Zhang Qiling: Seeking Till Found Ver. (sold separately), also available for preorder from the same time! Be sure to add him to your collection! *Skin tone of this Nendoroid Doll is a special color to match that of the original character. Set Contents: Figure (with barefoot parts) Hat Innerwear Top Pants Outerwear Belt Boots (with magnets in soles) Prayer wheel Interchangeable hand parts (open hands (left/right), prayer wheel holding hand (right)) Magnetic Base (For Magnetic Soled Shoes) Articulated Stand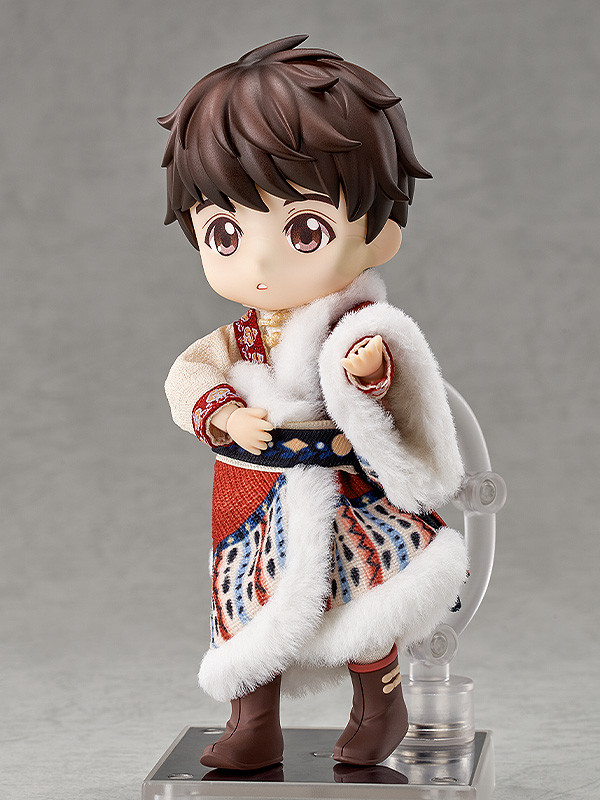 ©QuantumEnt. All rights reserved.
All images © by GOOD SMILE COMPANY, INC.
Related entries: