Xie Lian joins the Nendoroid Doll series! From "Heaven Official's Blessing", the popular bilibili animated series based on a novel of the same name by Mo Xiang Tong Xiu, comes a Nendoroid Doll of Xie Lian! The Nendoroid Doll series of palm-sized action figures feature the same heads as standard Nendoroids, but alternate doll-like bodies that are highly articulated and can easily be dressed-up into different outfits! Be sure to display him with Nendoroid Doll Hua Cheng (sold separately), also available for preorder from the same time! Be sure to add him to your collection! *Skin tone of this Nendoroid Doll is a special color to match that of the original character. Set Contents: Figure (with Barefoot Parts) Hat Innerwear Pants Outerwear Belt White Twill Fabric Steamed Bun Boots (with magnets for soles) Interchangeable Hand Parts (Open Hands (Left/Right), Thumbs-Up Hands (Left/Right), Face Scratching Hand (Right), Steamed Bun Holding Hand (Left)) Magnetic Base (For Magnetic Soled Shoes) Articulated Stand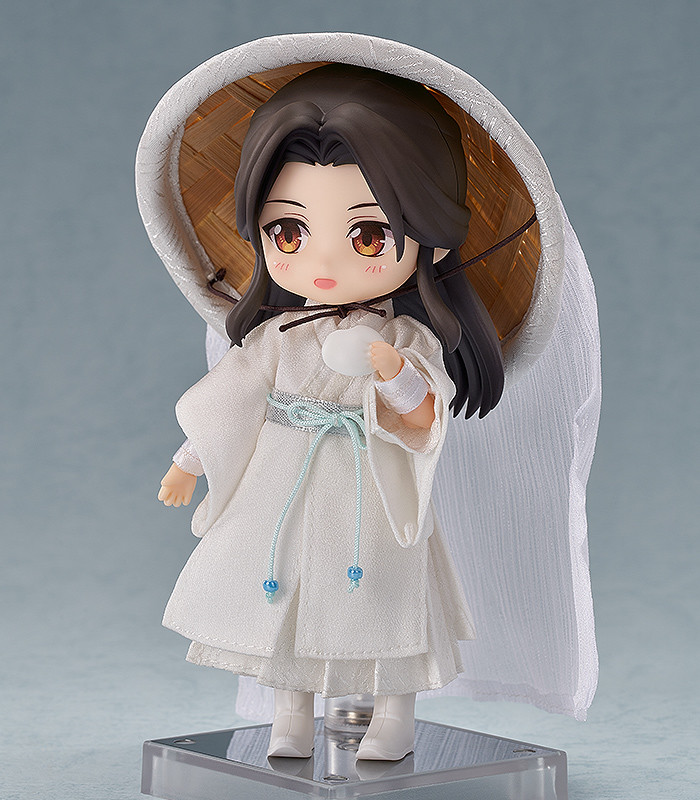 ©bilibili 动画改编自晋江文学城作家墨香铜臭同名小说
All images © by GOOD SMILE COMPANY, INC.
Related entries: