"Hold on, Ui. Your big sister will find you." From Puella Magi Madoka Magica Side Story: Magia Record comes a rerelease of Nendoroid Iroha Tamaki, the character in search of her younger sister Ui, who disappeared in Kamihama city. She comes with three different face plates including her standard expression, a confident combat expression as well as a worried expression. Optional parts include her crossbow together with special effect parts to display her firing it, as well as a Little Kyubey figure. Recreate all sorts of situations in Nendoroid size! Nendoroid Yachiyo Nanami is also being released! Set Contents: Back and Front Hair Parts Face Plates (x3) Body Right Shoulder Part (x1) Right Arm Parts (x2) Right Hand Parts (x2) Left Shoulder Part (x1) Left Arm Parts (x2) Left Hand Part (x1) Lower Half Part (x1) Right Leg Parts (x2) Left Leg Part (x1) Little Kyubey Crossbow Effect Part (x1)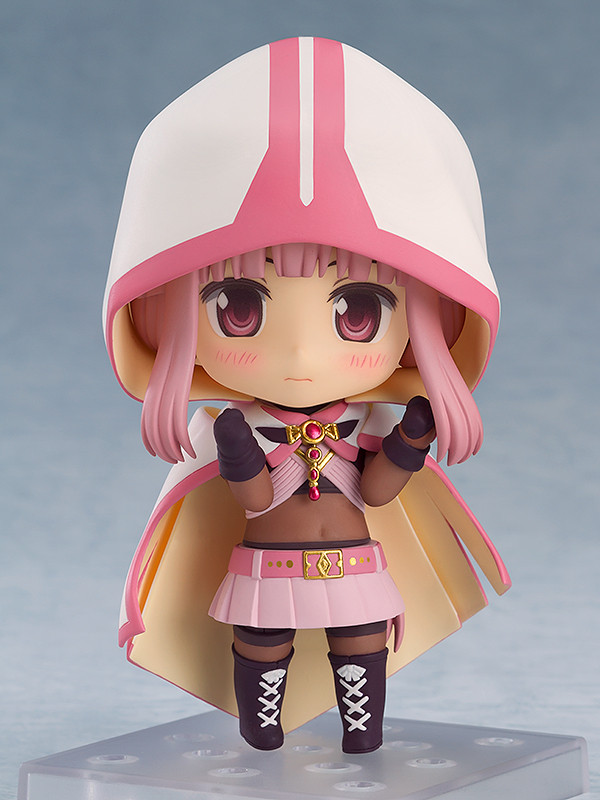 ©Magica Quartet/Aniplex・Magia Record Partners
All images © by GOOD SMILE COMPANY, INC.
Related entries: