"Ryuko-chaaan! Look! I also get to be a Nendoroid!" From the popular anime series 'KILL la KILL' comes a rerelease of Ryuko's close friend with a rather excitable personality, Nendoroid Mako Mankanshoku! Mako is well known for her creative expressions, and so she comes with four different expression parts including her standard face, a smiling face, a serious face and a sleepy face! Her comical appearance and personality has been faithfully converted into Nendoroid form, and she even comes with special bendable arms allowing for all the weird and wonderful poses that she takes in the series! The Mankanshoku family's pet dog 'Guts' is also included to display alongside her, and she'll surely be very excited if you were to display her together with Nendoroid Ryuko-chan, who is also being rereleased at the same time!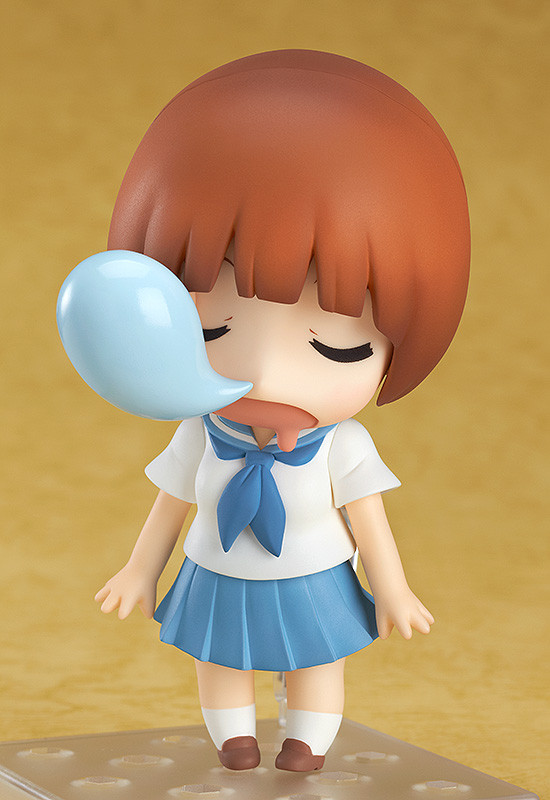 ©TRIGGER・中島かずき/キルラキル製作委員会
All images © by GOOD SMILE COMPANY, INC.
Related entries: