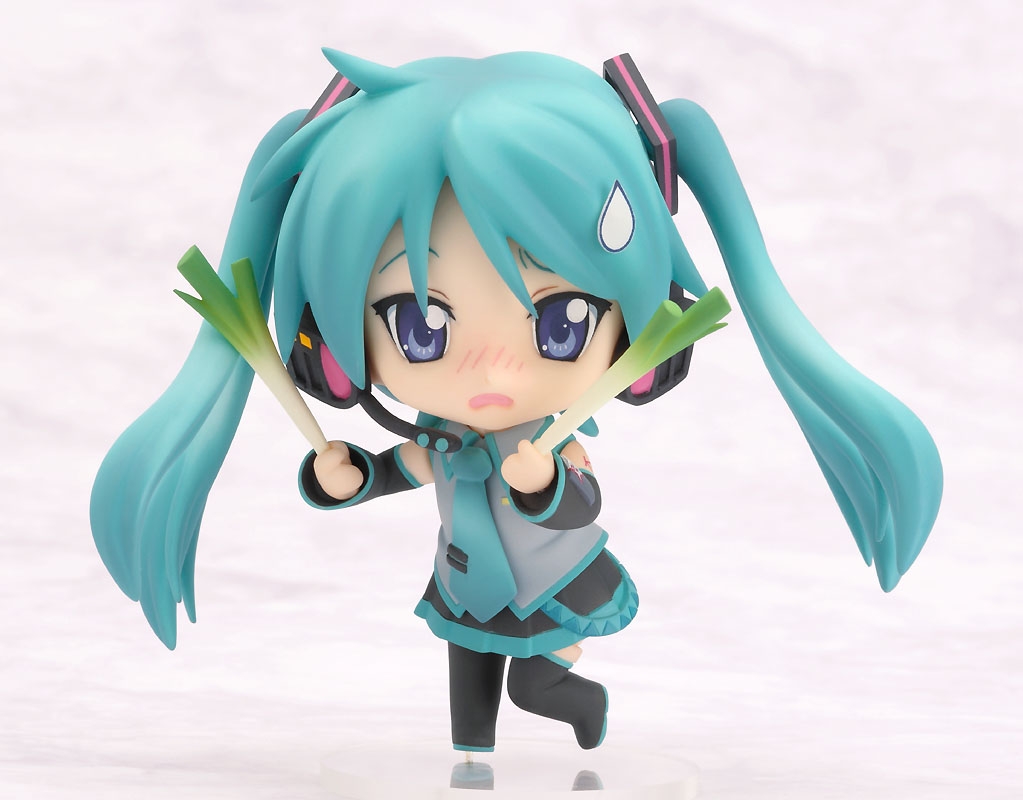 Transformed by magic, it's Kagami in Miku's outfit! It's an image of Kagami that has been popular ever since the cover illustration from the Lucky Star OVA was released, and now it's coming as a Nendoroid -it's Kagami as she appeared within her dream, cosplaying as Miku Hatsune! She comes complete with the two leeks that featured on the OVA's cover, as well as various expressions that show exactly how awkward she feels about cosplaying. She even comes with the popular expression that she made as she said, "I want to ******", as she woke from her dream. The body of the Nendoroid is based on Kagami's body shape, and is thus a completely new mould.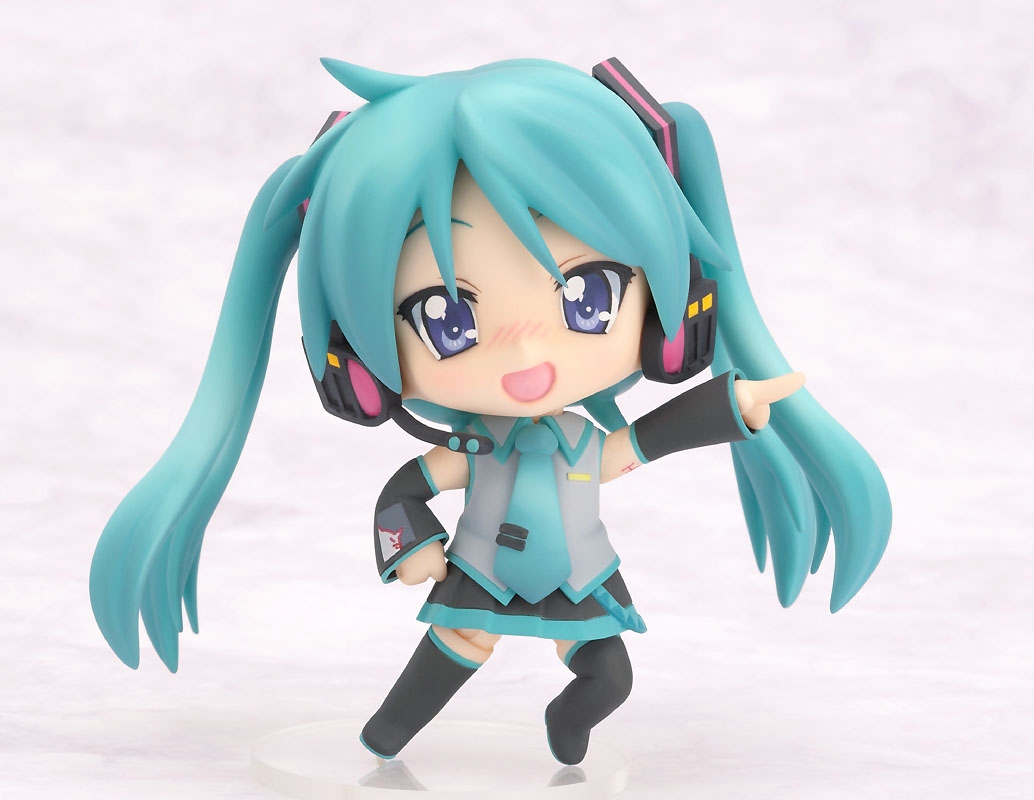 © 美水かがみ/らっきー☆ぱらだいす 2008 © Crypton Future Media, Inc. ALL RIGHTS RESERVED.
All images © by GOOD SMILE COMPANY, INC.
Open in the NendoGuide app