The girl who loves sweets, known all over Japan! Peko-chan, the popular mascot for the 'Fujiya' confectionary stores in Japan is joining the Nendoroids! Her unique look with plump cheeks and her tongue sticking out have been faithfully transformed into a Nendoroid expression, giving Peko-chan a whole new kind of cuteness for fans to enjoy! She comes with a classic 'original expression', as well as a left facing expression and winking expression based on the more modern rendition of her character! She can be posed in her classic attendance pose seen at various stores in Japan, holding a box of 'Milky' candy in one hand or even with pop candy in both of her hands! She comes complete with a Nendoroid-sized Milky candy box as well as four different pop candies! (paper, rock, scissors and heart)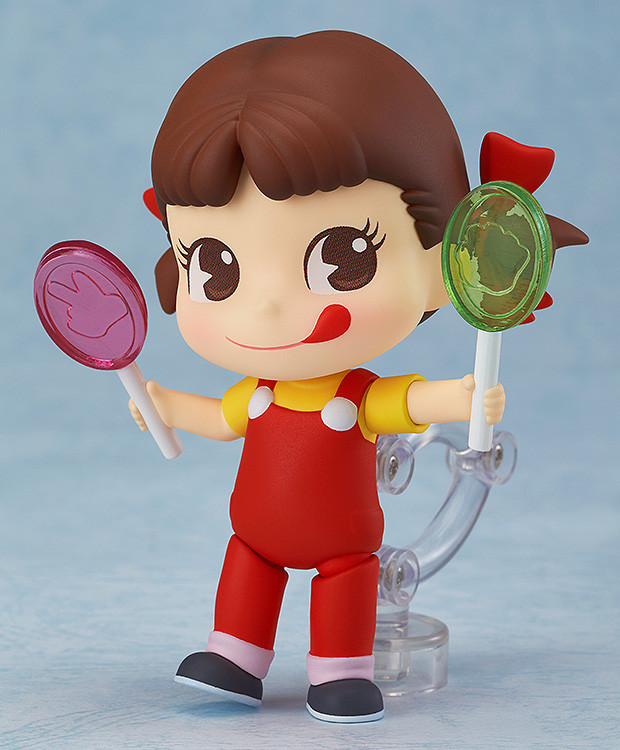 ©2016 FUJIYA CO.,LTD. ALL RIGHTS RESERVED
All images © by GOOD SMILE COMPANY, INC.
Related entries:

Open in the NendoGuide app