All the unique traits of the heroines captured in Nenoroid form! From the romantic comedy set in a fantasy school, "Ichiban Ushiro no Daimaou" comes a set of petite Nendoroids featuring some of the girls that appeared around Akuto's side during the show. The set includes Keena Soga, the mysterious and spontaneous flying girl, as well as Junko Hattori, the earnest and pure class representative and finally Korone, the Liladan android that was put in charge of watching Akuto. Each girl also comes with their own respective optional parts, such as a rice tub for Keena, a sword for Junko and Korone's 'mystical tool'. Each figure also comes with an additional comedic expression for some extra laughs. A variety of ways to enjoy the girls of the show in adorable Nendoroid form!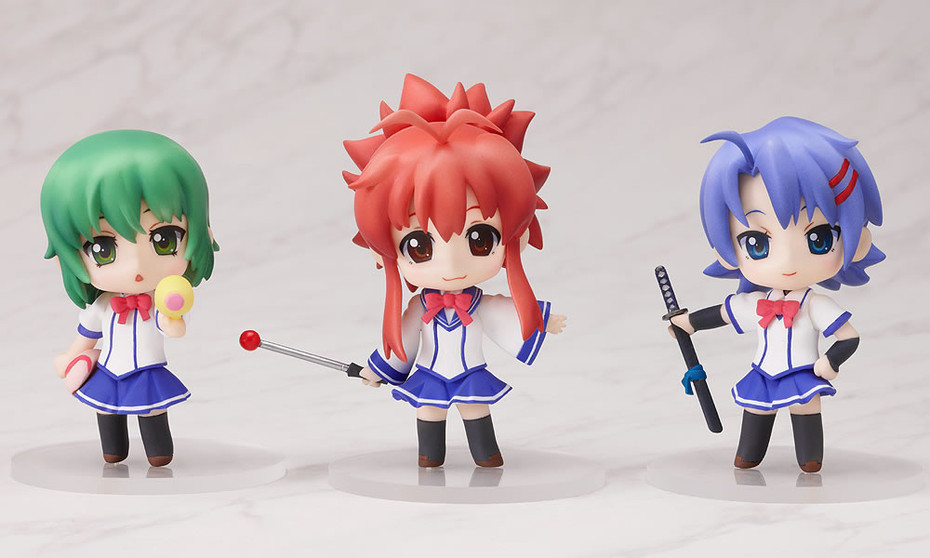 © 水城正太郎/ホビージャパン・コンスタン魔術学院
All images © by GOOD SMILE COMPANY, INC.
Open in the NendoGuide app