The ultimate cute combo for that K.O.! The collaboration image featuring Lucky Star characters dressed as the characters from Street Fighter from Comptiq magazine is getting the Nendoroid Petite treatment! The hard work illustrated by Kagami Yoshimizu is coming to life again! Tsukasa is dressed as Ken, Kagami as Ryuu, Konata as Guile and Miyuki as Viper – and they all have more posable joints than normal allowing each of the special attack poses to be taken! Play with them, display them, and enjoy their adorable appearance!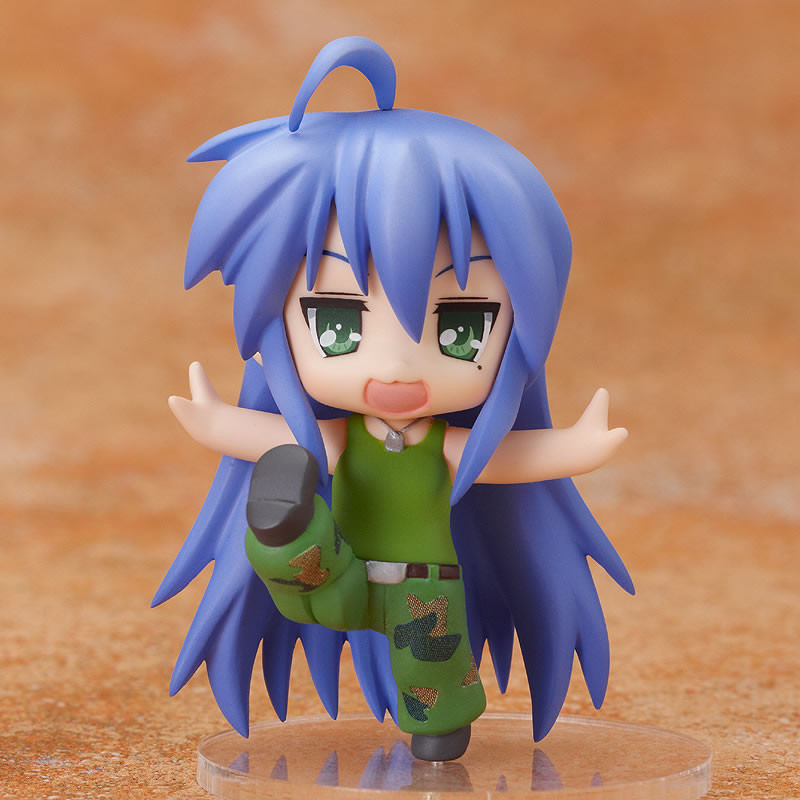 © 2004、2010 美水かがみ/角川書店 © CAPCOM.
All images © by GOOD SMILE COMPANY, INC.
Open in the NendoGuide app