Cute, adorable Nendoroids from the magical girl world! The various characters from the anime movie "Magical Girl Lyrical Nanoha: The MOVIE 1st" have joined the adorable Nendoroid Petite world for you to add them to your collection! The two heroines, Nanoha Takamachi and Fate Testarossa are of course both included, and along with them comes the friends who supported them – Yuuno, Arf and Chrono are also all in the set! Also included are extra versions of Nanoha and Fate in casual clothes, as well as Nanoha's two friends – Alisa Bannings and Suzuka Tsukimura – allowing you to recreate the peaceful days Nanoha had in between her life as a magical girl! Altogether that makes an impressive ten figures – plus there is a secret eleventh figure. Recreate your favourite scenes in miniature Nendoroid form!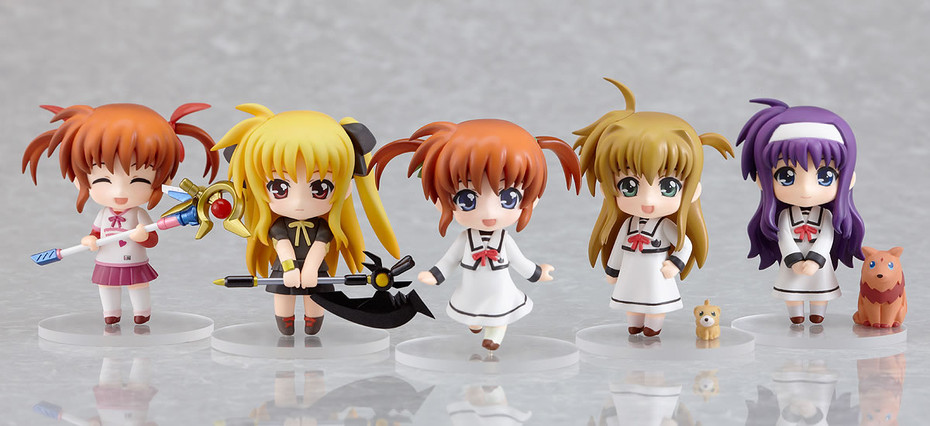 © NANOHA The MOVIE 1st PROJECT
All images © by GOOD SMILE COMPANY, INC.
Related entries: