"The reckoning draws near…" From the globally popular multiplayer team-based shooter Overwatch® comes the 15th Nendoroid in the series – Reaper! His Classic Skin outfit has been faithfully recreated down to the scars in his mask!  Nendoroid Reaper boasts full articulation down to the ends of his coat, allowing for lots of dynamic poses. Bring any scene to life by posing Reaper with his Hellfire Shotguns and the included translucent effect parts. You can display him in his heroic victory pose, or add the effect sheet to show him using Shadow Step.  An additional set of coattails are also included to give Reaper his ghostly appearance when using his Wraith or Death Blossom abilities. Be sure to add him to your collection and display him with the previously announced heroes in the Overwatch® Nendoroid series!  ■ OVERWATCH x GOODSMILE COMPANY Special Site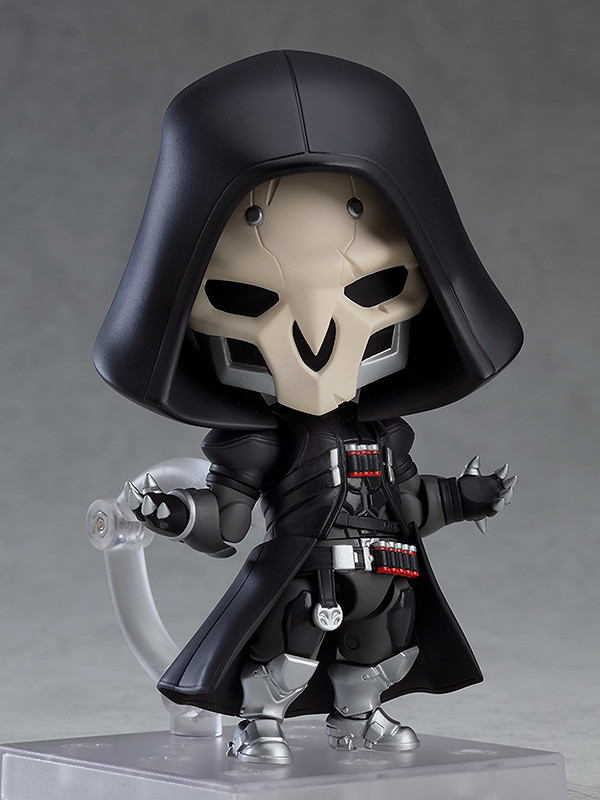 © 2019 Blizzard Entertainment, Inc. Blizzard and the Blizzard Entertainment logo are trademarks or registered trademarks of Blizzard Entertainment, Inc. in the U.S. or other countries. Visit us at gear.blizzard.com.
All images © by GOOD SMILE COMPANY, INC.
Related entries: