"We're all soldiers now." From the globally popular multiplayer team based shooter Overwatch®, comes the ninth Nendoroid figure from the series – Soldier: 76! The figure is fully articulated and his mask can be detached allowing for all sorts of display options. The iconic "76" printed on his back has also been faithfully captured on the Nendoroid. A variety of optional parts are included to recreate all of his abilities from the game in cute Nendoroid size. His Helix Rockets are included and come with their own stand to be displayed spiralling out toward his opponents, and a Biotic Field part is included to keep him and his squadmates healthy. An alternate mask part with a special attachment is also included allowing Soldier: 76 to be displayed making use of his Tactical Visor ultimate ability! Last but not least, he also comes with a golf club for some more playful poses! Be sure to add him to your collection and display him with the previously announced heroes in the Overwatch® Nendoroid series! ■ OVERWATCH x GOODSMILE COMPANY Special Site http://special.goodsmile.info/overwatch/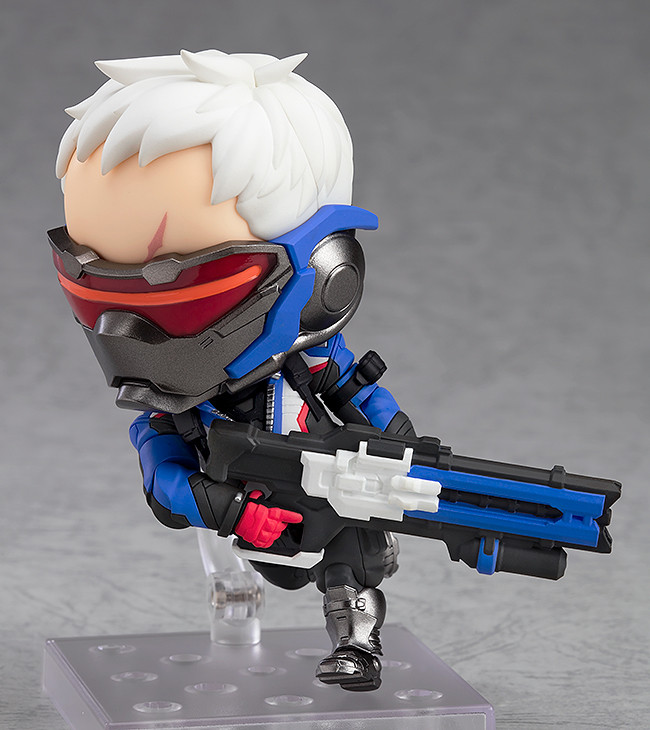 © 2018 Blizzard Entertainment, Inc. All rights reserved. Overwatch, the Overwatch logo, and Blizzard Entertainment are trademarks or registered trademarks of Blizzard Entertainment, Inc. in the US and/or other countries. Visit us at gear.blizzard.com
All images © by GOOD SMILE COMPANY, INC.
Related entries: