Tons of fun at be had preparing for the Culture Festival! Another diorama with various items is coming from Phat Company to expand the world for your Nendoroids! This third set is filled with musical instruments to let your Nendoroids prepare for the upcoming Culture Festival! The set is split into two – this B set features the corridor-side of the classroom. The sliding door can be opened and closed. The blackboard can really be drawn on and erased with chalk. Along with even more instruments for you Nendoroids to use, there is also a Taiko drum and Festival lanterns to prepare for the Culture Festival! You can connect the A and B set to create the full classroom. You can also connect other sets onto the top of this set, allowing you to create a two-story high building if you combine this set with the School Life Set. [Set Contents] Two wall pieces (door, blackboard), floor, a step, taiko drum with drumsticks, festival lanterns (white and red), a Japanese guitar, a pianica, a tambourine, a recorder, a music stand and Nendoroid hand parts to hold the various instruments. (No Nendoroids are included with this product)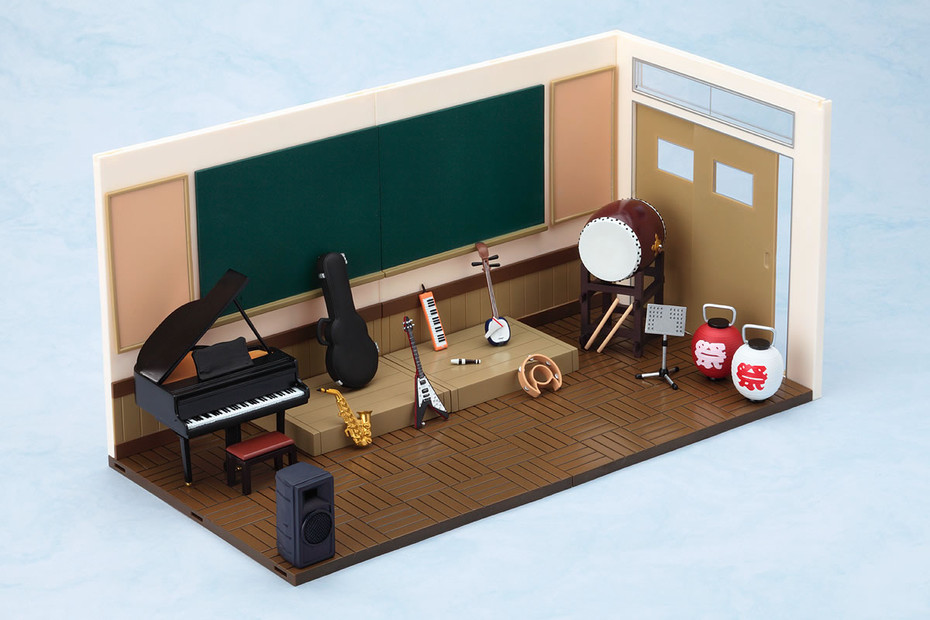 © GOOD SMILE COMPANY © PHAT!
All images © by GOOD SMILE COMPANY, INC.
Related entries:

7 more entries have been found. See them all in the NendoGuide app!
Open in the NendoGuide app