MLB / HELLO KITTY is joining the Nendoroid Family! The popular 'HELLO KITTY' brand loved all around the world is joining the Nendoroid Family! The set contains ten different figures each wearing the uniform of MLB baseball teams and placed in dynamic poses you're likely to see at a baseball match! Each also comes with a special Nendoroid base which can be placed together to create a baseball field for them to play on – all the more reason to collect them all! Purchase Methods Stores · Hokkaido Marui-imai Sapporo Store (11/7 ~ 11/18) http://www.marui-imai.jp/sapporo/s_top/index.html/ · Tokyo Seibu Ikebukuro (11/5 ~ 11/18) https://www2.seibu.jp/ikebukuro/ · Okinawa Ryubo (11/1 ~ 11/20) http://ryubo.jp/ · Osaka Sports Takahashi (11/1 ~ 11/16) http://www.spotaka.com/access/ Baseball Stadiums · Koshien Stadium MLB Tent in Mizuno Square: 11/11 · Kyocera DomeBs Shop or MLB Tent at Gate #4: 11/12 · Tokyo DomeBall Park Store or MLB Tent at Gate #25: 11/14 ~ 11/16 · Sapporo DomeGoods Jam or MLB Tent at North-South Passages: 11/18 · Okinawa Cellular StadiumMLB Tent at Front Entrance: 11/20 *Tickets to the games are not required for purchase.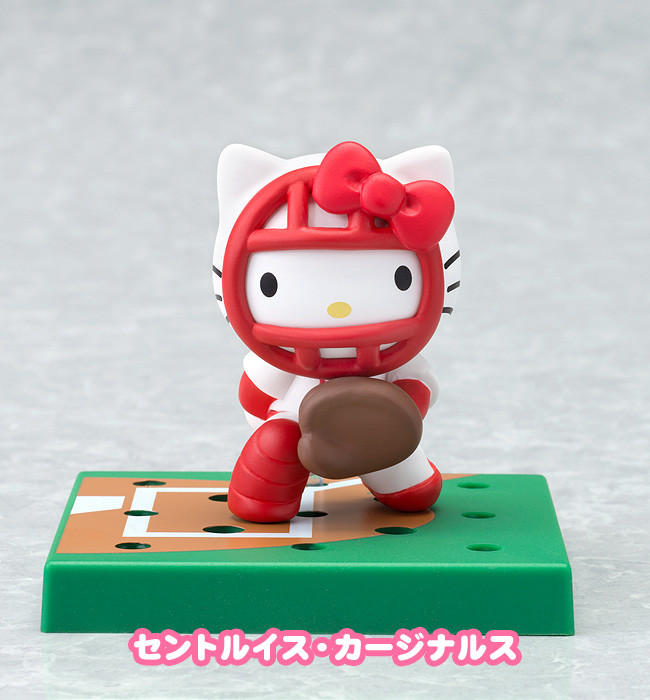 ©'76,'14 SANRIO Ⓛ TM/© MLBP
All images © by GOOD SMILE COMPANY, INC.
Open in the NendoGuide app