Miku's heading this way in a leek car! A brand new idea is here to join the Vocaloid Nendoroid series, filled with an all new playful spirit! The Nendoroid Plus versions of Miku Hatsune, Rin Kagamine, Len Kagamine and Luca Megurine have all been made even smaller than before, and now each ride a pull-back car based on a specific item that has some meaning to them – Miku has a leek car, Rin and Len are both driving road rollers, and Luca is a tuna-shaped car! The cars are all loaded with a mechanism that allows them to start accelerating as the Nendoroid character is placed in the car – just pull the car back, place the character in the driver's seat, and watch it drive forward! VOCALOID is a registered trademark of the YAMAHA Corporation.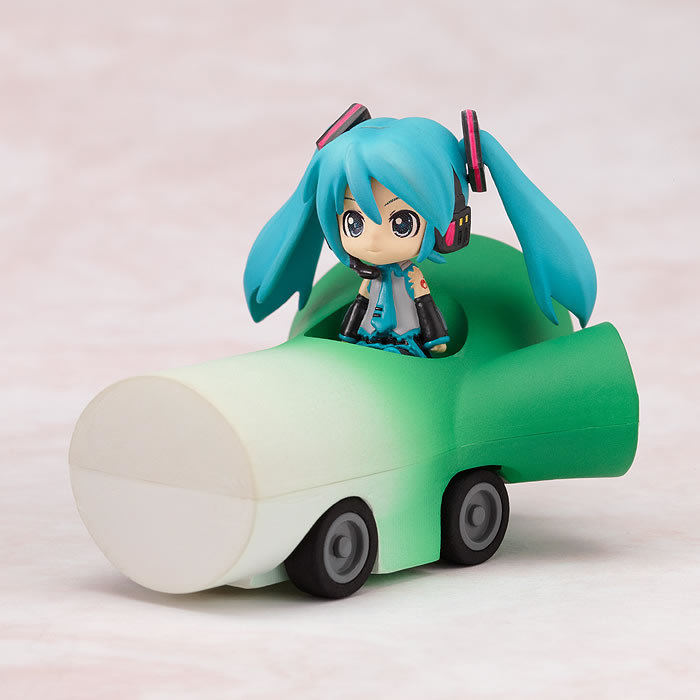 © Crypton Future Media Inc.
All images © by GOOD SMILE COMPANY, INC.
Related entries: