Less than an hour ago, 2 new Arknights Nendoroids have been announced on the official Twitter channel of @ArknightsWorldwide.
One Nendoroid is from Amiya, the Arknights protagonist character and member of Rhodes Island. This version is a special one with a cool dragon behind it – so it is the second Amiya Nendoroid out there.
The other new Nendoroid announced is from the Sarkaz girl Surtr who gets the first Nendoroid-sized figure now!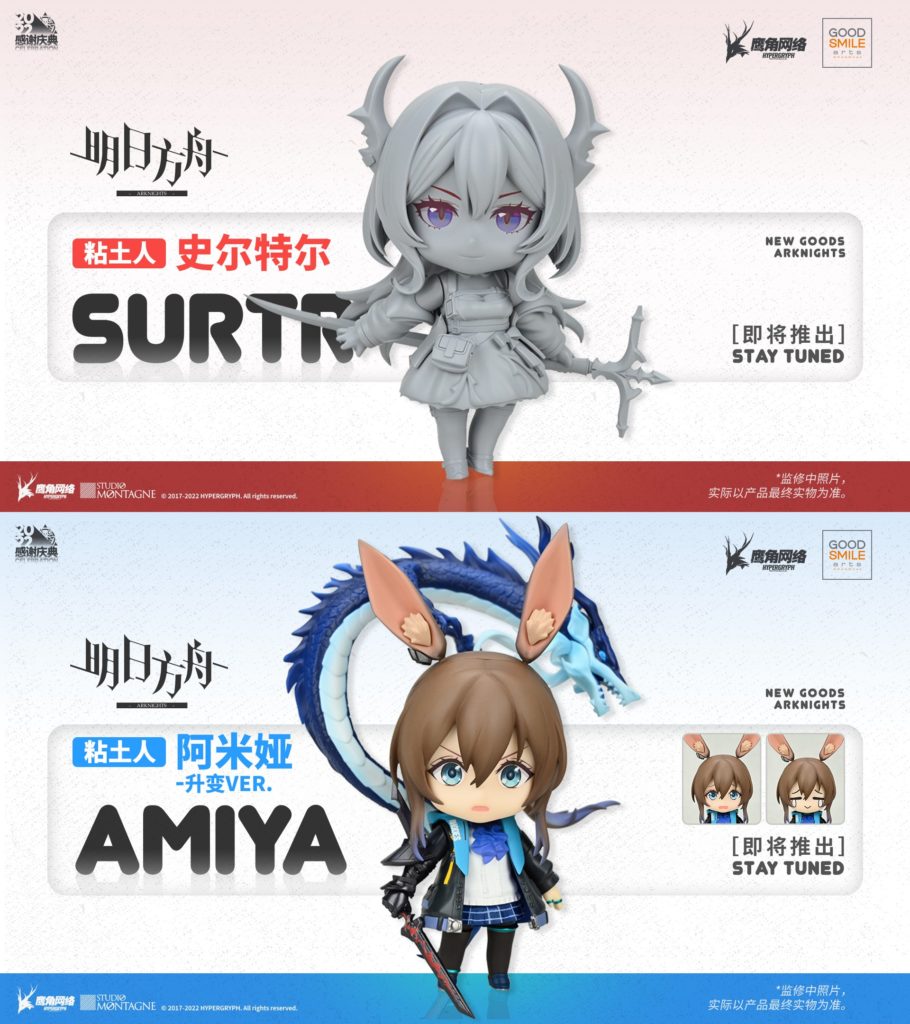 Both figures will be added to NendoGuide as soon as they have been published officially at the Good Smile Company's website 🙂