Miku and friends are back for a resale – still as cute as ever!♪ The Petite Nendoroids of the popular Vocaloid characters are going on resale! Crypton's official Vocaloid characters including 'KAITO' and 'MEIKO' are all in the set, as well as the less known yet still popular fan-made Vocaloids, 'Neru Akita', Haku Yowane', 'Meiko Sakine' and 'Saihate Miku'. There is also one secret character, creating a total of eleven Vocaloid Nendoroids to add to your collection!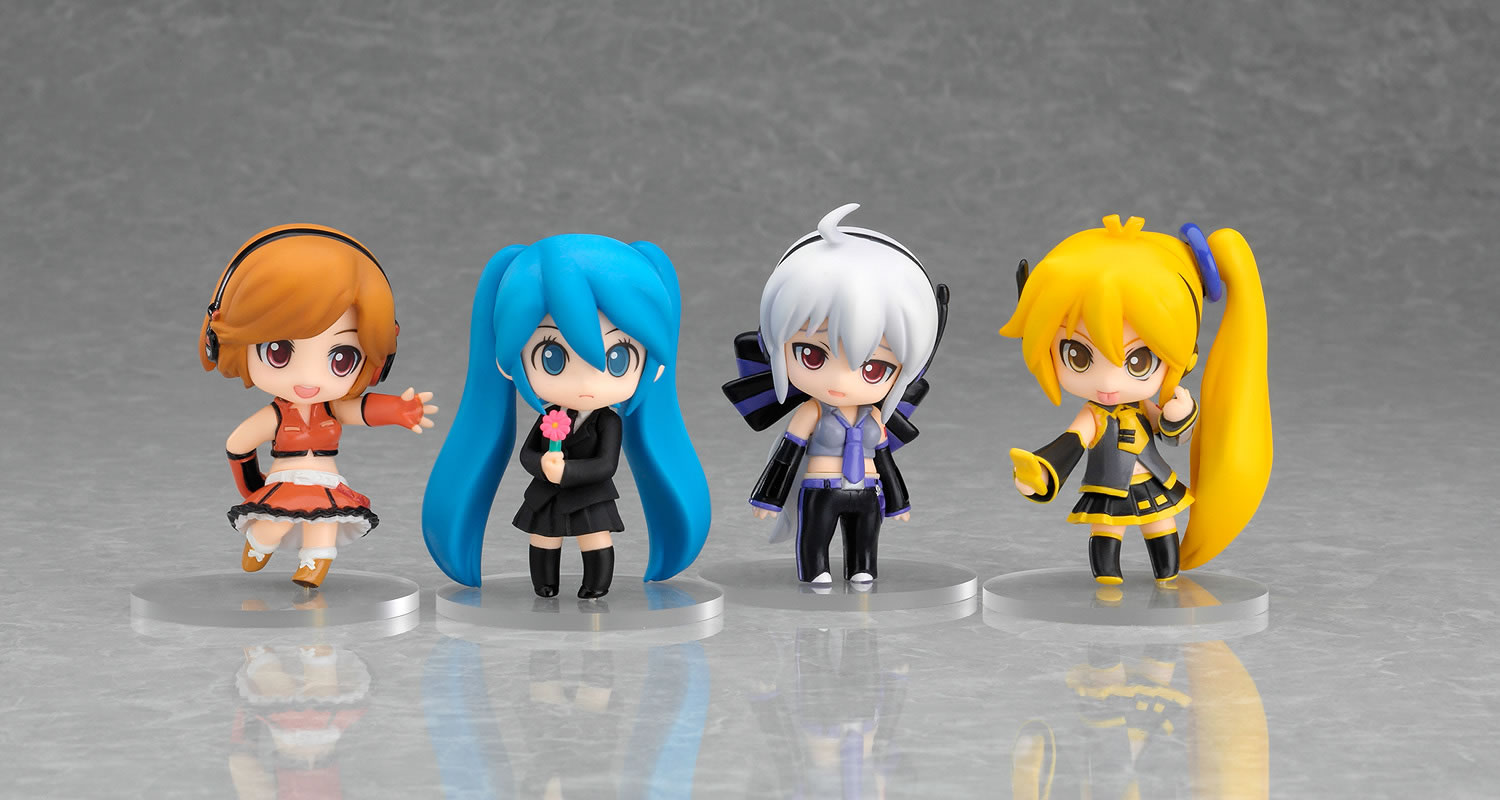 © おんたま/スミス・ヒオカ/CAFFEIN/daigoman・斜め上P/小林オニキス/CFM
All images © by GOOD SMILE COMPANY, INC.
Related entries: